4th Graders Learn About Veterans Day at Sherwood Elementary
Some fourth graders at Sherwood Elementary spent some time in November learning about Veterans Day. In teacher Hailey Kendrick's class, student groups were assigned a piece of reading on a branch of the U.S. Military. After reading the information and identifying the main idea and supporting details of the text, students had the opportunity to share their learning with each other by presenting the information they learned as a group.
Kendrick said students enjoyed learning about the different branches of the military and that while some were familiar with a few of the branches, almost all were excited about learning something new. "Additionally, many students were proud to share about family members and important people in their lives who are Veterans. They were able to feel a deeper connection and admiration for them through learning more about how they served our country," Kendrick said.
Then, the students completed a craft honoring the American flag. Kendrick said the students really liked learning more about the American flag and its history and persevering through a fun yet challenging art project depicting the flag.
What does Kendrick hope her fourth graders take away from the Veterans Day lessons? "I hope students have an even deeper sense of respect for the people who serve our country and protect the freedoms we enjoy every single day. I also hope they are walking away with an understanding that the American flag is a figure that represents these freedoms and liberties, which is why we do certain things like standing for the national anthem, taking hats off when the American flag enters an arena or stadium and saluting the flag if they are comfortable," she said.
Jacey Dirisu, another fourth grade teacher at Sherwood, also worked with her students to explore Veterans Day. Her students read an informational passage about one of the six military branches of their choosing (they worked on the U.S. Army as a whole class, for example) and then identified the main idea and supporting details from the text. After that, groups made a poster to represent what they learned and gave a mini-presentation to the rest of the class.
Dirisu said her students mainly loved making the posters because they were able to use their creativity and teamwork skills and that most of them put a lot of effort into this project.
What is one thing Dirisu hopes her students take away from this project? "I hope my students took away from this activity how important each branch of the military is in keeping our country safe."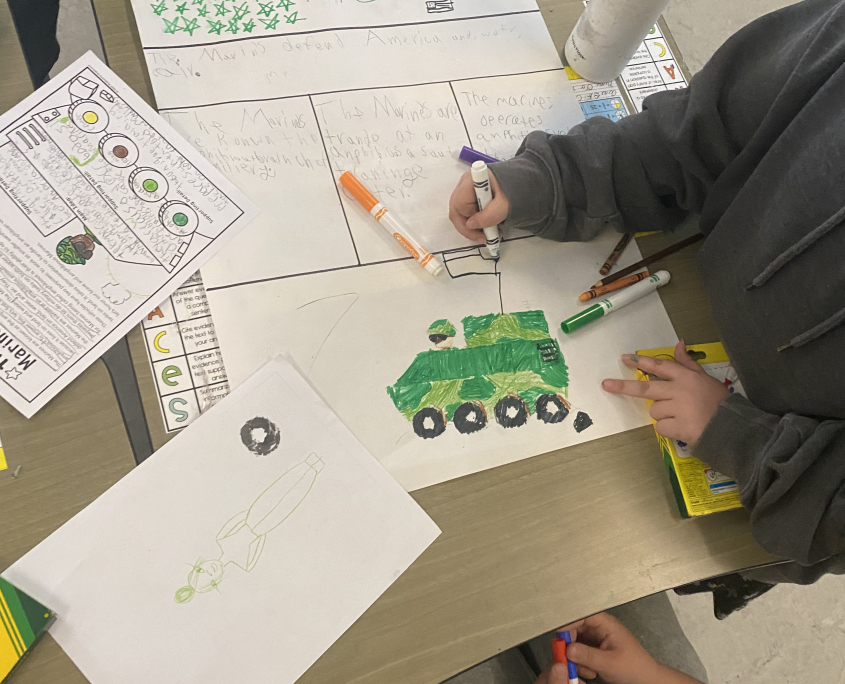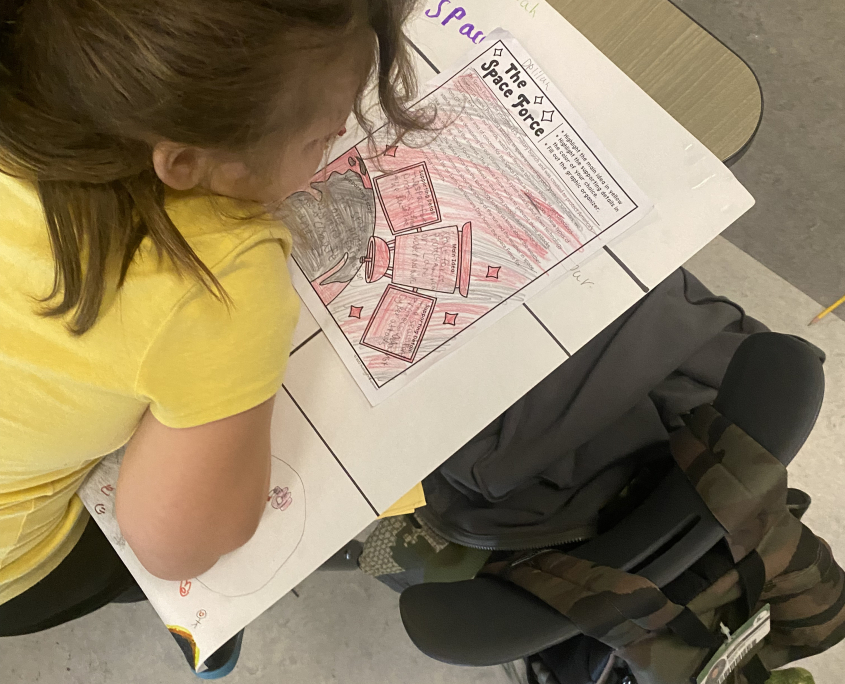 https://pendleton.k12.or.us/wp-content/uploads/2023/11/IMG_3312-scaled.jpg
2560
1920
rthornburg
https://pendleton.k12.or.us/wp-content/uploads/2020/03/pendleton-school-district.png
rthornburg
2023-11-20 14:48:22
2023-11-20 14:48:22
4th Graders Learn About Veterans Day at Sherwood Elementary